Welcome to OSP,  All questions considered fair game

New to OSP?  Curious about the star party's history?  What else do you want to know?  Come meet Oregon Star Party's directors and ask your questions. Welcome!
Andy has been attending the Oregon Star Party since he moved to Oregon from the light polluted skies of the east coast in 1998.  He credits his mom with his interest in astronomy and space, remembering her showing him the constellation Orion from their backyard as a kid.  She even woke him up late at night at age 4 to see Neil Armstrong take his first steps on the Moon.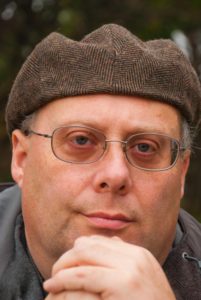 Tony first attended Oregon Star Party in 2007.  A year later he joined the Oregon Star Party Committee and has assisted with Operations, Publicity and most recently became Co-Director.  A self-professed astronomy addict, Tony admits he spends way too much time on the hobby either observing, astrophotography, reading journals, and volunteering at public star parties.  He's clear he has no plans on changing this situation anytime soon!