Welcome to the OSP First Timers page.
My first experience at OSP was in 2003. It was hot and dusty (still is) with beautifully dark skies. After a week of meeting new friends and working on an observing list, I almost didn't want to leave this beautiful place. So that you may fully enjoy your time at OSP, here are a few OSP pages you may want to read while planning your week under the stars.
On the OSP Rules page are the rules and guidelines. Please read and become familiar with information about camping, water, food, fire and what to bring and what to leave home. Download and become familiar with maps of the OSP site.
On the OREGON STAR PARTY page, under directions, you'll find driving directions to Indian Trail Spring and our event site. Please become familiar with the DRIVING DIRECTIONS, and carefully follow the driving instructions from Prineville. Some people have reported that using a GPS has taken them on an incorrect route, across the country on a forest road. The route is well signed with OSP signs at every turn after Prineville. The mileage instructions from Prineville are accurate. The starting point is at the Ochoco National Forest Supervisor's Office, located on US route 26 at 3160 NE 3rd Street, just east of Prineville.
Plan your trip so you arrive before dark, which is usually about 8pm. Keep in mind that finding your way on a Forest Service road after dark can be difficult. The OSP gate at the entrance is closed at 8pm to prevent car lights from shining on the observing areas. If you do arrive after 8pm, you will need to camp outside the OSP gate until morning.
If you have a new telescope, ask others camping around you for help or sign up for the adult or youth mentoring programs at Bernie's Telescope Park at the Information tent or Info Tent. Mentoring activities are lead by OSP Committee members experienced in mentoring new observers. Take advantage of their knowledge, and sign up for a session!
Astronomers stay up all night and sleep during the day, so please be considerate of other astronomers and observe the quiet hours until 10:30am.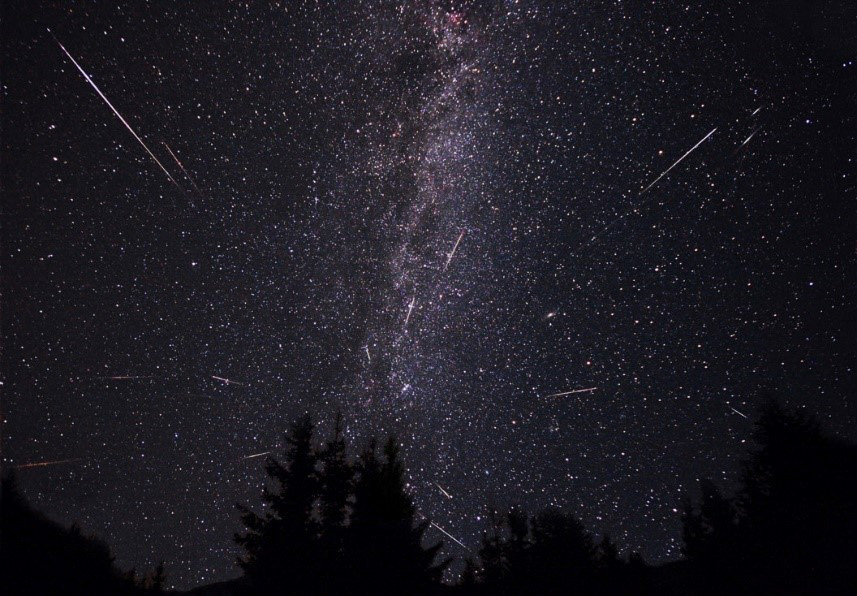 First Aid
Indian Trail Spring is a high elevation (5,000 ft) mountain camp with very limited facilities. Campers with serious health problems should carefully consider the risks and hazards of the environment. The nearest medical facility is 50 miles away in Prineville; please plan accordingly.
Be sure to include these items in your gear:
Prepackaged first aid kit
Medications
Tools and Supplies
Sun protection (sunglasses, sunscreen, hats)
Lip balm
Insect repellent
Electrolyte replacement drink such as Gatorade.
If days at OSP are particularly hot, it ís essential that attendees prevent against heat-related illnesses.
The Oregon Star Party is happy to have organized our volunteer first aid team for our event. They will be available, by radio, placed outside the first aid tent. If you have a small issue, like needing a band aid, please check with the info tent first.
In case of an emergency, contact the First Aid Tent, Information Tent or any OSP committee member for assistance. At any time, a 2-way radio will be available at the First Aid Tent (see light-up red cross sign at night). You may use it to call the first aid personnel on duty.