Speakers
CHRIS DIX (Co-Director)
Chris was introduced to the night sky at the age of 9 by his father when he viewed the moon thru his father's homemade 3-inch reflector. This telescope was constructed from an Edmunds Scientific surplus mirror, a cardboard mailing tube, a microscope eyepiece, rectangular diagonal, and a focuser that slid along the axis of the OTA. At the age of 12 Chris received a 3-inch refractor for Christmas. Crunching through the fresh crust of ice that covered the snow in a Boston suburb backyard, he got his first glimpse of Saturn's rings. Although a wee speck in the field of view – the hook was set. Later in High School the objective of the 3-inch refractor was removed and placed in a cardboard tube that was mounted to his 35mm camera (poor-mans telephoto) that was used to take photos during Friday night football games for the school newspaper. After graduating from the University of Tennessee with a BS in Engineering Physics, he joined the Smokey Mountain Astronomical Society (SMAS) that met in the Physics building on the Knoxville campus. Borrowing a 10-inch Dobsonian from the club, he started chasing Messier objects and learning the night sky. When his father retired and moved from Florida to be near the grandchildren, Chris invited him to a club Star Party. The November air was cold and steady. In an 8-inch long focal length outfitted with a Barlow and short focus eyepiece Jupiter filled the field-of-view and we all took turns watching the shadow of a transiting moon. This was a full-circle kind of event and I felt blessed to share the experience with my father.
Chris earned his MS in Material Science and then moved to Oregon in 2001 to work a Lattice Semiconductor. His first OSP was 2002 and he purchased a pair of binoculars with which he completed the Messier Binocular in 2016 (slow and steady). In addition to the 8-inch "planet killer" f10 telescope reconstruction (the inspiration to use a spreadsheet for optical design), Chris has also been grinding a 12-inch "honeycombed" f3 mirror.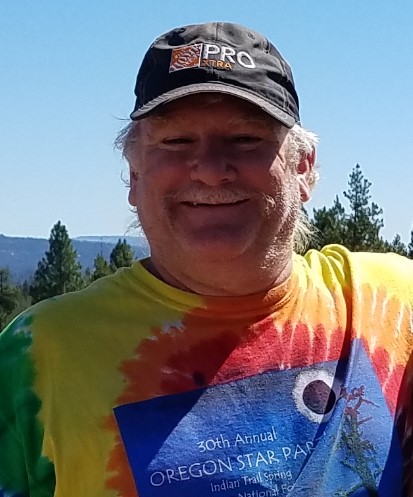 BRIAN KRUSE
Brian Kruse, science educator, geologist, astronomer, birder, photographer, poet, lives in San Francisco, California where he is the Director of the Teacher Learning Center and Formal Education Programs at the Astronomical Society of the Pacific, managing and coordinating a varied portfolio of programs. He writes the Education Matters column for Mercury magazine, a quarterly publication of the Astronomical Society of the Pacific. You can also find him online as the host of the monthly astronomy webinars from the NASA Night Sky Network.
A veteran classroom teacher, Kruse has taught middle school earth science and physical science, and high school physics and integrated science. He has served as a coordinator for the NASA Explorer Schools project at NASA Ames Research Center in Mountain View, California. Kruse holds a B.S. in Geology from Whitworth University in Spokane, Washington, and a M.S. in Aviation and Space Science from Oklahoma State University. He currently holds a California Clear Single Subject Teaching Credential in Physics, Geosciences, and Biological Sciences. He is also a Certified Interpretive Guide for interpreting natural phenomena for a diverse array of audiences.
When not working he is often found hiking, birding, or looking through his telescopes at the night sky.
You can find his blog at musingsontheplanet.org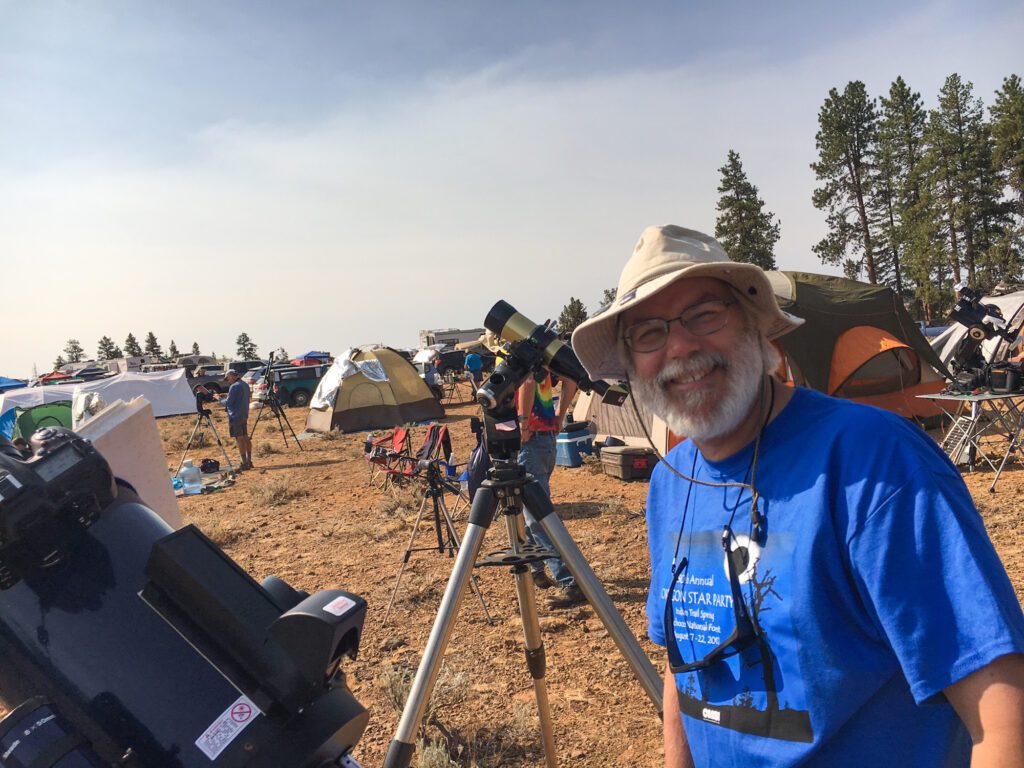 BHAVESH PAREKH
A novice astronomer who got his first telescope, an Obsession 15″ UC, in 2017, and how he managed to create, within a year, an advanced observing tool for amateur astronomers. This talk is an introduction to the Field Guide, containing 7000+ large images, of NGC objects, from the Sloan Digital Sky Survey. This is a story of what's possible when cooperation and collaboration are combined with curiosity and passion!
More at: www.pdxastronomy.com.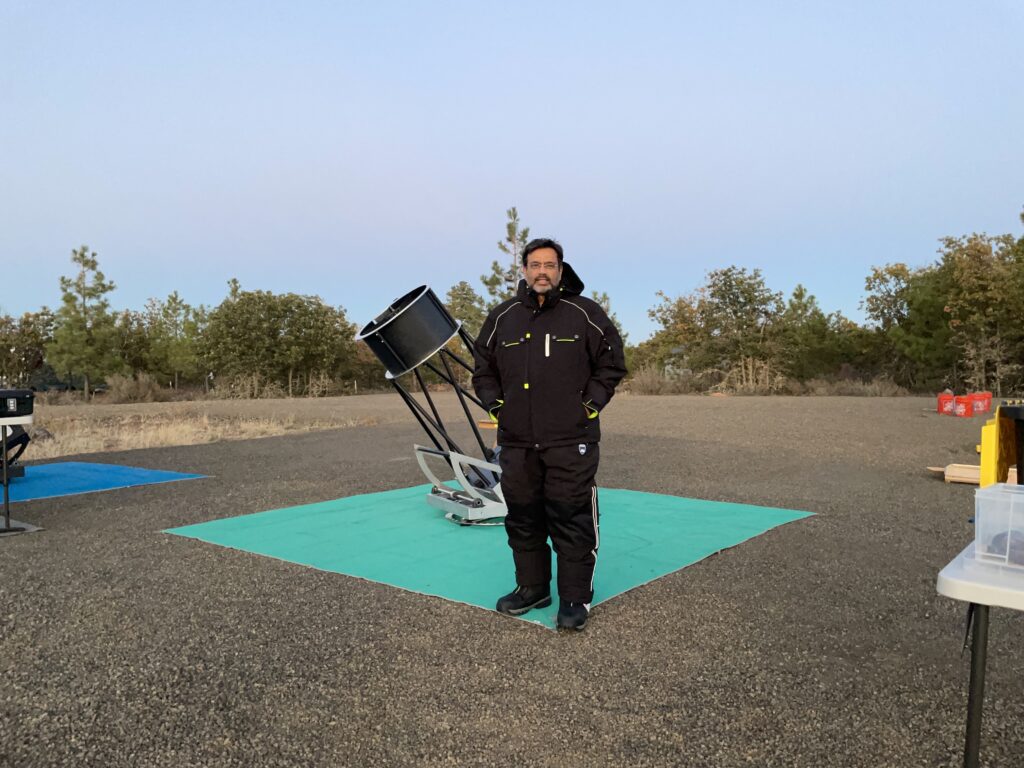 MARIANNE RAMONA (Co-Director)
From her humble beginnings as a child whose interest in the stars started with a book, Know the Stars by H.A. Rey to a trip to Steens Mountain, alone, Marianne has developed a love of astronomy as an adult.
From the old Tasco telescope her brothers had to the Celestron C102 4 inch refractor full manual telescope on a beautiful new German Equatorial mount, she's looking forward to taking her equipment out to Indian Trail again.
Her love of science came from being a Girl Scout, going to places like the Exploratorium in San Francisco, the Monterey Bay Aquarium and many other places she took her children. She spent 30 plus years as a Respiratory Therapist. She attributes her trip to Steens Mountain to a work colleague. They had a conversation about stargazing. He told her, "If you want to stargaze somewhere amazing, go to Steens Mountain". This has indirectly lead her to her first Oregon Star Party in 2013.