Oct 10
Enter our Logo Design Contest!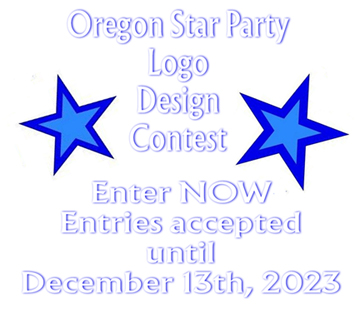 Hello friends of
Oregon Star Party
!
Are you missing our event?
Getting excited for next year?
We are kicking off our Logo Contest for next year, 2024!
If you're creative or know someone who is we'd love to see your creations.
If you get chosen, your logo will be used for 2024. You'll get a free registration as well!
Contest will close December 15th, 2023.
email your entries with your full name to