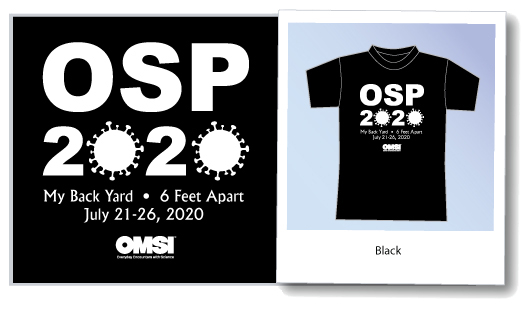 Dear Friends of OSP,
Our final design for the OSP Pandemic T-shirt is in! You can purchase your own special edition shirt from our store today: http://osp.techage.net/store
Each short-sleeved T-shirt costs $20, including shipping to anywhere in the United States. (Sorry, no international shipment available.) We will accept orders through the 30th of June, payable via Paypal only.
While we will not be together this year, we can all be together in spirit through the lenses of our telescopes from our back yards. We wish you good health and clear nights. Until next year!
Dark Skies,
The Oregon Star Party Committee