Confidence and Curiosity, Girls at the Telescope
Want to make your outreach shine?  Take it to the next level by learning proven techniques for making astronomy inviting for all.
In this workshop, we will share the latest research and best practices for engaging girls in astronomy.  Try proven, effective ways to interact with girls at the telescope and beyond.  You will leave with practical techniques and materials to improve your next outreach session. Female and male astronomers are welcome to attend.
Biography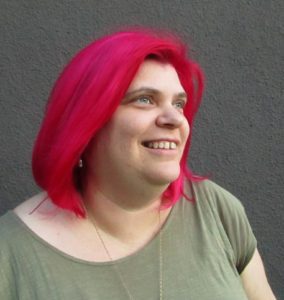 Theresa Summer is an Astronomy Educator for the Astronomical Society of the Pacific.  She has worked in science education since 1998, in planetariums, museums, classrooms, and star parties.  She has a B.A. in Astronomy from San Francisco State University. Her secret mission in life is to share science with everyone!