MEL BARTELS: TELESCOPE WALKABOUT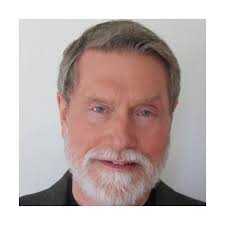 Mel writes: In elementary school, for an assignment titled "If You Could Make Two Wishes and Have Them Come True, What Would They Be?" I wrote "My first wish would be to have a flying saucer that had telescope in it. My second wish would be to be a great music player." Well, I am an amateur astronomer, I played trumpet professionally for many years, and have a pilot's license, so, pretty darn good! Currently, Mel is a software development manager for a software company in Eugene, Oregon.
ROB BROWN: HOW TO MAKE A HOLOGRAM
Advances in materials technology has improv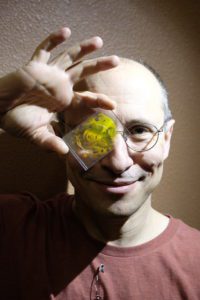 ed so dramatically that it is now possible to record a hologram with a battery operated laser diode in a semi-dark tent in the Ochoco National Forest on film that needs no chemical processing. Rob Brown will attempt this live, and present some of the science behind holograms and how they relate to astronomy (i.e. spectroscopy).
Rob Brown has nearly 30 years of experience as an optical engineer working in the fields of holography, lens design, light-emitting diodes, lasers, and liquid crystal displays, especially as they relate to aviation head-up displays (HUDs). He has worked at Rockwell Collins for over 25 of those years. He has made holograms for live audiences several times over the past couple of years, including for the American Association of Science Teachers and the Portland Winter Lights Festival.
LEO CAVAGNARO: UPCOMING ECLIPSES IN ARGENTINA
The total solar eclipse in USA in August 2017 is a good opportunity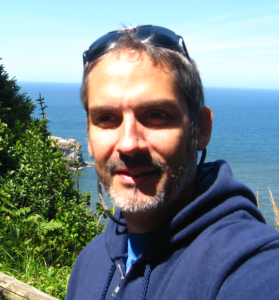 to encourage people to get involved in astronomy and travel around the world to watch this kind of phenomenon, by far one of the most interesting shows that nature can give us. After the great 2017 eclipse, the next two total solar eclipses will occur in Argentina. This lecture  is devoted to those two events, giving the attendants not only the astronomical aspects of them but also complete information for those who want to visit Argentina, learn about best places to watch them, best routes to reach those places, facilities and nearby cities to stay, etc.. The lecture will finish with a short time-lapse video of the southern sky.
I'm industrial engineer and amateur astronomer. I have been interested in astronomy since I was a kid. My main activity is visual observation of the deep -sky. I have written an observing guide to enjoy the splendors of the southern skies and I regularly write articles and reports about deep-sky observing. I have attended OSP four times, and find it a great experience to meet wonderful people and observe the northern skies, part of which is not visible from where I live.
TONY HILL & ANDY PHELPS: WELCOME TO OSP, ALL QUESTIONS CONSIDERED FAIR GAME
New to OSP? Curious about the star party's history? What else do you want to know? Come meet Oregon Star Party's newest directors and ask your questions. Welcome!
Tony first attended Oregon Star Party in 2007. A year later he joined the Oregon Star Party Committee and has assisted with Operations, Publicity and most recently became Co-Director. A self-professed astronomy addict, Tony admits he spends way too much time on the hobby either observing, astrophotography, reading journals, and volunteering at public star parties. He's clear he has no plans on changing this situation anytime soon!
Andy has been attending the Oregon Star Party since he moved to Oregon from the light polluted skies of the east coast in 1998. He credits his mom with his interest in astronomy and space, remembering her showing him the constellation Orion from their backyard as a kid. She even woke him up late at night at age 4 to see Neil Armstrong take his first steps on the Moon. This is Andy's first year as co-director.
HOWARD KNYTYCH: LIMITING MAGNITUDE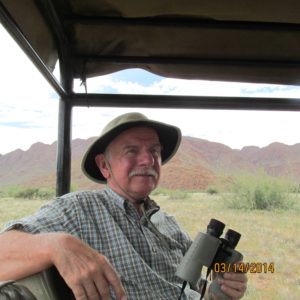 Limiting magnitude is a quick method of assessing sky quality for darkness by sampling various regions of the sky and simply counting the number of stars one can see in each region. The method will produce different results for each individual, thus it's also a gross or general assessment of individual visual acuity. We assess they sky at evening twilight as the stars appear. We also give a brief historical overview of visual magnitude as a measure of brightness and how it applies to celestial objects.
Howard's interest in the sky sprouted in childhood, but grew and branched into active passions throughout his life. He became a commercial pilot and FAA flight instructor in his thirties and conducted search and rescue missions in his forties. One evening while serving as an instructor at a mountain flying clinic in Lakeview, OR, he saw the night sky from the ramp and was inspired to pursue astronomy. Since then he's become active in the astronomy community in Portland. After retiring in 2005 he started his encore career as an astronomy instructor at Concordia University. In 2008 he and his wife Darla spent part of the summer doing astronomy outreach at Chaco Canyon, NM. Since then he also began teaching part-time at Mt Hood Community College.
BRIAN KRUSE: MARS AND THE HUMAN IMAGINATION
Mars has long been an object of intense interest in ancient and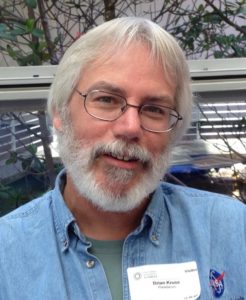 modern myths. Its ruddy glow inspiring visions of conflict and war, and its surface markings creating a whole genre of popular (mis)representations of Mars as the abode of life in a variety of forms. In this presentation, discover how popular culture has represented, and misrepresented Mars while sparking a special interest most all have in what is actually taking place on the planet most similar to earth in our solar system. NASA missions have returned a plethora of images and information about what Mars is really like. Find out the latest about what is known about the red planet, and what still remains for investigation and discovery on future missions.
Brian Kruse is a science educator, geologist, astronomer, birder, photographer, poet. He lives in San Francisco, California where he is the Director of the Teacher Learning Center and Formal Education Programs at the Astronomical Society of the Pacific, where he manages and coordinates a suite of programs, including Project ASTRO. He also contributes to the NASA Night Sky Network, and CosmoQuest teams. In addition, Kruse edits the online newsletter for teachers The Universe in the Classroom and writes the Education Matters column for Mercury magazine, a quarterly publication of the Astronomical Society of the Pacific.
A veteran classroom teacher, Kruse has taught middle school earth science and physical science, and high school physics, earth science, physical science and integrated science. He served for three years as a coordinator for the NASA Explorer Schools project at NASA Ames Research Center in Mountain View, California. Kruse holds a B.S. in Geology from Whitworth University in Spokane, Washington, and a M.S. in Aviation and Space Science from Oklahoma State University. Outside of work, Kruse is currently serving as the Region F Director for NSELA, the National Science Education Leadership Association, and on the Board of Directors for the San Francisco Amateur Astronomers. When not working he is often found hiking, birding, or looking through his telescopes at the night sky. He blogs at www.musingsontheplanet.com.
STEPHEN JAMES O'MEARA: THE SEVEN SECRET WONDERS OF TOTAL SOLAR ECLIPSES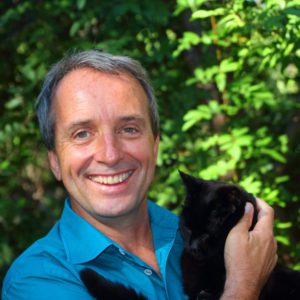 The savage elegance of a total solar eclipse has the ability to temporarily rob us our senses –– especially as totality nears and barrages us with an overwhelming abundance of visual discord, which suddenly seems to end before we can complete a single breath. Stephen promises to teach us how to pace ourselves during the eclipse and explain how to explore some of the Sun's secret visual wonders –– those not commonly noticed by many during these rare events. He'll even tell us how to extend our time under the Sun's corona with moving an inch.
Biographical information:
An internationally renowned astronomer, Stephen James O'Meara has experienced totality a dozen times. He has dedicated much of his time under the Moon's shadow searching for new and unusual eclipse phenomena. Stephen spent much of his early career on the editorial staff of Sky & Telescope before joining Astronomy magazine as its Secret Sky columnist and a contributing editor. He is also an associate editor for GeminiFocus (the quarterly magazine of the Gemini Observatory in Hawaii and its global partners). Stephen has written a dozen books on astronomy, and he been honored with several awards; among Stephen's most globally recognized achievements, he was the first to sight Halley's Comet on its 1985 return and the first person to determine the rotation period of the distant planet Uranus. One of his most distinguished feats was the visual detection of the mysterious spokes in Saturn's B-ring before the Voyager spacecraft imaged them. For his achievements, the International Astronomical Union named asteroid 3637 O'Meara in his honor.
TOM POLAKIS: TIME LAPSE IMAGING WITH THREE VERY DIFFERENT CAMERAS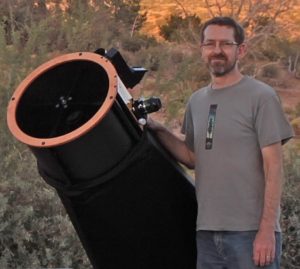 While much of nature appears static during the short time frames in which we observe them, photographic time-lapse sequences bring them to life. Speeding up these slow movements allow patterns to emerge that often have interesting explanations. This presentation will feature time-lapse videos created by an SLR, a planetary webcam, and a CCD camera, with subjects ranging from the Earth's rotation to changes in deep space. Tom Polakis became an amateur astronomer on the night of the 1977 Perseid meteor shower. He is a Contributing Editor for Astronomy Magazine, in which he has written many stories about the hobby and the profession. His interests are astronomical travel, visual observing, and all types of photography.
DAVE POWELL: NIGHT SKY TOURS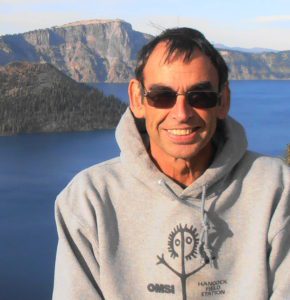 Dave Powell is a past director of the Oregon Star Party and current member of the Oregon Star Party Committee.  Dave has been your "Night Sky" tour guide for many years at OSP, pointing out constellations and wonders of the night sky, telling stories from Mythology and will even throw in some science.   He also volunteers at the Oregon Museum of Science and Industry's (OMSI) Hancock Field Station during their science camps and outdoor school. Dave has earned several of the Astronomical League's observing awards and also received the Astronomical Leagues, Master Outreach Award.  Over the years Dave has made informative and entertaining presentations at the Oregon Star Party and at various astronomy clubs and other events in the Pacific Northwest.  
Dave earned his Bachelor's of Science degree in Psychology in 1975 from Portland State University, has two grown children and currently lives in Ashland, Oregon, where he also volunteers for the Oregon Shakespeare Festival.  
RONALD STOYAN: TELESCOPIC ECLIPSE OBSERVING

To witness a total solar eclipse with the naked eye is an overwhelming experience. It is even more mind-blowing to see the black sun through the eyepiece. From experience of observing four total eclipses through the eyepiece, I will share my tips and tricks for visual observers. You won't miss any of the sights awaiting you, and get the most of that precious few minutes of darkness.
Ronald has been stargazing on all continents except Antarctica. He is an enthusiast visual deep-sky and planetary observer. For 21 years, he served as editor-in-chief of Germany's "interstellarum" magazine, and now is senior editor at its successor "Abenteuer Astronomie". Among his best known books are "Atlas of the Messier Objects" and "interstellarum Deep Sky Atlas".
OBSERVING AWARDS OVERVIEW AND TIPS
Each year, new observing lists are created for Oregon Star Party to challenge and interest attendees. The observing lists are developed to challenge different levels of observing. Join Jim Todd to learn about this year's observing lists, and ask any questions you might have about the observing award program.