MEL BARTELS: TELESCOPE WALKABOUT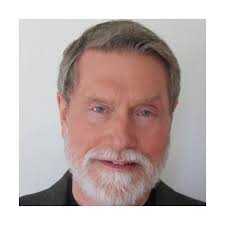 Mel writes: In elementary school, for an assignment titled "If You Could Make Two Wishes and Have Them Come True, What Would They Be?" I wrote "My first wish would be to have a flying saucer that had telescope in it. My second wish would be to be a great music player." Well, I am an amateur astronomer, I played trumpet professionally for many years, and have a pilot's license, so, pretty darn good! Currently, Mel is a software development manager for a software company in Eugene, Oregon.
RICHARD BERRY:  THE CITIZEN CONTINENTAL-AMERICA TELESCOPIC ECLIPSE EXPERIMENT (CITIZEN CATE EXPERIMENT)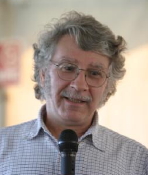 During the 2017 total solar eclipse, citizen scientists across 60 sites will image the inner solar corona for a total of 90 minutes. The span of sites and combined images will provide experiment data showing how the inner solar corona changes over time. Richard Berry will discuss recording shadow bands and other atmospheric phenomena. He will also cover how to capture images of the flash spectrum with a simple camera setup.
Richard Berry is an author, editor, and software programmer whose primary focus is amateur astronomy. His books include Build Your Own Telescope, a popular introduction to observing and Discover the Stars, the acclaimed manual for big Dobsonian telescopes. Berry built his first telescope at 13. He has observed all of the planets, most of the Messier objects and made deep inroads into the NGC catalog. During those distant days of darkroom chemistry and bromide paper, he specialized in lunar and planetary astrophotography. Berry served as Astronomy magazine's technical editor, editor and editor-in-chief. While at Astronomy he founded and edited Telescope Making, a quarterly magazine devoted to the community of amateur telescope makers.
CHUCK DETHLOFF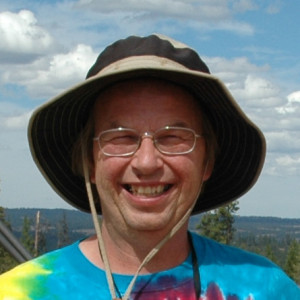 On August 21, 2017, a total solar eclipse will take place over Oregon, with the path of totality crossing Indian Trail Spring. This will be the last total solar eclipse viewable from Oregon for 150 years, and Oregon Star Party's committee is excited about the opportunity to view the eclipse from Indian Trail Spring. Join OSP President Chuck Dethloff as he leads a discussion about the upcoming total solar eclipse.
Chuck has observed three total solar eclipses and will cover the wide variety of phenomena that we can look for during the upcoming eclipse. Along with detailed specifics of the eclipse from our site at Indian Trail Spring and how to best manage those precious fleeting moments of totality to get the most out of the eclipse experience.
TONY HILL & ANDY PHELPS: WELCOME TO OSP, ALL QUESTIONS CONSIDERED FAIR GAME
New to OSP? Curious about the star party's history? What else do you want to know? Come meet Oregon Star Party's newest directors and ask your questions. Welcome!
Tony first attended Oregon Star Party in 2007. A year later he joined the Oregon Star Party Committee and has assisted with Operations, Publicity and most recently became Co-Director with fellow Co-Director, Andy Phelps. A self-professed astronomy addict Tony admits he spends way too much time on the hobby either observing, astrophotography, reading journals, and volunteering at public star parties. He's clear he has no plans on changing this situation anytime soon!
HOWARD KNYTYCH: LIMITING MAGNITUDE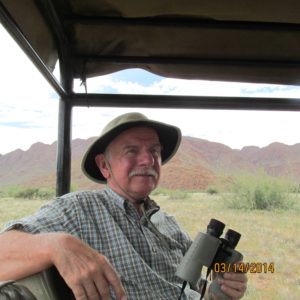 Limiting magnitude is a quick method of assessing sky quality for darkness by sampling various regions of the sky and simply counting the number of stars one can see in each region. The method will produce different results for each individual, thus it's also a gross or general assessment of individual visual acuity. We assess they sky at evening twilight as the stars appear. We also give a brief historical overview of visual magnitude as a measure of brightness and how it applies to celestial objects.
Howard's interest in the sky sprouted in childhood, but grew and branched into active passions throughout his life. He became a commercial pilot and FAA flight instructor in his thirties and conducted search and rescue missions in his forties. One evening while serving as an instructor at a mountain flying clinic in Lakeview, OR, he saw the night sky from the ramp and was inspired to pursue astronomy. Since then he's become active in the astronomy community in Portland. After retiring in 2005 he started his encore career as an astronomy instructor at Concordia University. In 2008 he and his wife Darla spent part of the summer doing astronomy outreach at Chaco Canyon, NM. Since then he also began teaching part-time at Mt Hood Community College.
OBSERVING AWARDS OVERVIEW AND TIPS
Each year, new observing lists are created for Oregon Star Party to challenge and interest attendees. The observing lists are developed to challenge different levels of observing. Join Jim Todd to learn about this year's observing lists, and ask any questions you might have about the observing award program.